Comparing Used Car Dealers and Private Owners to Understand the Differences
Posted Monday, Jul 24, 2023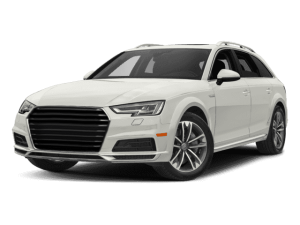 When you are in the market for a pre-owned vehicle, you generally have two options – user car dealers and private owners. Both options include unique benefits and drawbacks influenced by convenience, bargaining flexibility, and legal protections.
This article explores the fundamental distinctions between buying from a private owner or a used car dealer, providing critical insights to help you on your car-buying journey.
1.    Pricing
The costs associated with running auto dealerships are factored into the vehicle's price. Rent or mortgage payments for real estate, salaries for salespeople, mechanics, and office employees, electricity bills, license and insurance prices, and other expenses are among them.
Dealerships frequently price their automobiles slightly higher than what you might obtain from a private seller to cover these costs and still make a profit. On the other hand, private owners typically don't incur any of the overhead expenses associated with dealerships.
Their main goal is frequently to sell the car as soon as possible because they aren't operating a business with bills to pay. Their incentive, whether shifting to a new location, needing some quick cash, or making way for a new car, may make them more receptive to price negotiations.
You might get a better deal from a private owner compared to a user car dealership. However, cost isn't the only factor you should consider because a cheaper car might not be a reliable option.
2.    Vehicle Selection
Dealerships have a broad range of vehicles. Whether you are looking for a sturdy family automobile, an off-road vehicle for daring weekends, or an expensive car for city commutes, dealerships often have something to suit your needs.
Private sellers typically only have one vehicle to sell. The choices are greatly restricted as a result, being confined to the exact car's make, model, and state. Moreover, the condition of the vehicle might not be great because most people generally get rid of their car when it's worn, old, or when an issue occurs.
3.    Financing Options
Many dealerships have partnerships with multiple financial organizations, which can provide buyers with a wide range of financing alternatives. These connections make it simpler for customers to obtain a loan straight from the dealership, frequently at favorable rates.
It's also essential to remember that lending organizations are typically more likely to finance vehicles purchased from respectable dealerships. This is justified by the fact that these dealerships have a good reputation to keep and are, therefore, more likely to be truthful and open regarding a vehicle's condition. Lenders are more inclined to provide financing for these items since this certainty lowers their risk.
The requirement for upfront payment when buying from a private seller can restrict consumers who don't have the whole sum available immediately. Most sellers demand cash or a cashier's check. A buyer might occasionally get a loan from a bank or other financial organization, but these lenders are generally hesitant.
The main issue is the elevated risk involved in private sales. The vehicle's state may not be as accurate or clear as it could be from a dealership, and there is frequently a lack of responsibility. Due to this uncertainty, lenders may charge buyers higher interest rates or impose stricter loan conditions.
4.    Inspection Process
By law, dealerships must guarantee that their products meet certain consumer requirements. This provides an additional layer of customer security by indicating that vehicles sold by dealerships have passed rigorous inspections.
Private owners are not required to report any problems with the vehicle. Thus, the buyer may receive unpleasant surprises. Therefore, it is strongly advised to have the car inspected by a qualified professional if purchasing from a private seller.
5.    Warranty
Used automobiles are frequently sold by dealerships with warranties, providing the customer with an extra layer of security. These guarantees ensure that if flaws are found within a predetermined time after purchase, particular components will be repaired or replaced at no cost to the buyer. Although the warranty's scope and terms can vary, it gives the buyer peace of mind.
On the other hand, private sellers typically offer their vehicles "as is," implying that no guarantee is included with the purchase. They might not be as knowledgeable about the vehicle's complete history or condition and are not subject to the same consumer protection rules that apply to dealerships. The purchaser will bear the price of any necessary repairs in case of any issues following the purchase.
Final Thoughts
In conclusion, your preferences, financial condition, and risk tolerance will determine whether you buy a used automobile from a dealership or a private owner. Both have advantages and difficulties. Used car dealerships are generally a better option if you want a reliable vehicle for a long haul and don't want to end up with a piece of junk that will spend most of its life at a repair shop. Inside Car Guys is the only dealership you need to consider if you're searching for a used vehicle.
At Inside Car Guys in Thousand Oaks, California, we take great pleasure in our standing as a reliable used vehicle lot and auto broker. We ensure you get high-quality cars at reasonable costs with various financing choices to fit any budget. With our car finder tool and quick loan approval, we provide a simplified approach to make your search for the ideal used automobile as easy as possible, so call us now!
Look through our inventory for your dream vehicle. When you find it, schedule a test drive to experience the thrill of the ride and decide whether the car feels as good as it looks. Once you are satisfied, we can talk about the payment. We have relations with multiple lenders. Whether you have good credit or bad, we don't mind. Our lenders work with all types of scores.