Advantages of Buying Low Mileage Used Car
Posted Friday, Sep 15, 2023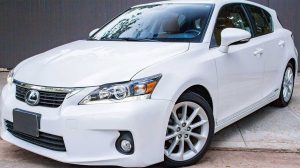 Buying a car can be an exciting yet overwhelming experience. When it comes to used cars, the mileage on the odometer often takes center stage.
For many buyers, low-mileage cars are the go-to choice, known for reliability and cost-effectiveness.
In this article, we'll delve into the numerous benefits of buying a used car with low mileage, explaining why it could be the perfect choice for your next vehicle purchase.
The Significance of Mileage
Before we explain why low mileage is better, let's talk about what that means. In general, a used car with low mileage would have driven fewer than 12,000 miles per year. For example, if a car that is five years old has 60,000 miles or less, it's a low-mileage car.
Mileage matters for several reasons:
The more a car is driven, the more wear and tear it experiences. This may result in mechanical problems and higher maintenance expenditures.
Higher mileage often comes with a faster rate of depreciation. Low-mileage cars retain their value better over time.
Cars with lower mileage tend to be more reliable and have fewer technical issues.
Knowing this, what are the advantages of a car with low mileage?
Advantages of Low Mileage Used Cars
Reliability & Mechanical Condition
Reliability is one of the main benefits of choosing a low-mileage second-hand car. Critical parts like the engine, gearbox, and suspension often endure less wear and tear in cars with fewer kilometers on the odometer. This results in a lower likelihood of malfunctions and repairs.
Low-mileage cars also frequently have the extra advantage of having more life left in their vital parts. Low usage and good maintenance make an automobile a reliable investment that will last for many more years.
Extended Lifespan
Used vehicles with low mileage often last longer than those with higher usage. To put it more simply, you are buying more time when you buy a car with fewer miles on it - that is, it will take longer before major repairs or replacements become necessary.
The increased lifespan results in better savings because you won't need to make as many expensive repairs or replacements.
Better Resale Value
A used car with low miles will probably have a higher resale value if you eventually sell or trade it in. Because they are viewed as more dependable and have more life remaining in them, used cars with low mileage are in greater demand. Because of this, you can recover a larger amount of your initial investment and cut down on the total cost of ownership.
Warranty Coverage
Many second-hand cars with little mileage still have the original manufacturer's warranties in place. Powertrain coverage, bumper-to-bumper coverage, and even extended warranties that go beyond the original terms can all be included in these warranties. A guarantee can provide you peace of mind and shield you from unforeseen repair expenditures in the first few years of ownership.
For a low-mileage second-hand automobile, you may frequently get an extended warranty if the original warranty has run out. This ensures that your investment is further secured and that you are covered in the event of unforeseen problems.
Modern Features & Technology
A low mileage used car can still have the latest features and technologies. Automakers have recently made significant improvements in entertainment, comfort, and safety features. You may have many of these amenities without paying extra for new cars when you buy a low mileage used automobile that is only a few years old.
Additionally, low-mileage vehicles are more likely to be equipped with modern safety technologies like advanced driver assistance systems (ADAS), which can improve your driving efficiency and overall safety.
Lower Insurance Costs
Used cars with little mileage often have lower insurance rates than those with high mileage. Low-mileage vehicles are thought to have a lesser chance of collisions and wear and tear by insurance providers, resulting in cheaper coverage options. A low-mileage second-hand automobile can be more affordable to purchase overall, thanks to lower insurance prices.
Reduced Environmental Impact
Choosing a secondhand automobile with low miles is beneficial for the environment as well as your budget. New car production uses a lot of resources and emits carbon emissions. By selecting a used automobile with low mileage, you may extend the life of the car and lessen the demand for new car manufacturing. This environmentally friendly decision supports the values of sustainability and environmental responsibility.
Affordability
Used cars with low mileage have lower purchase prices than new cars and have less depreciation, which can help you save money over time. Reduced taxes, registration fees, and insurance costs all help make things more affordable.
Additionally, you may frequently afford a more expensive trim level or luxurious vehicle, take advantage of flexible financing options, and lessen the financial burden of car ownership.
Used vehicles with low mileage provide a wise economic decision without sacrificing dependability, contemporary features, or environmental responsibility.
Final Thoughts
With all the advantages of a low-mileage used car - not only for your driving but also for your budget - you may consider it for your next auto purchase.
At Inside Car Guys in Thousand Oaks, California, we work hard to simplify and streamline the used automobile purchase process for you. We understand the value of a high-quality pre-owned vehicle, and we deliver that value to you through an exceptional inventory that is continuously changing to satisfy the demands of our customers.
We take pleasure in our dedication to customer satisfaction and our trust-based reputation. Our team is ready to help you choose the ideal vehicle within your price range by providing offers, financing choices, and discounts.
Buying a used car doesn't mean you have to compromise. It signifies that you're making a prudent and cost-effective choice, moving you closer to achieving your financial objectives. At Inside Car Guys, we will help you make this decision with confidence. Give us a call today and find your best car!