Tips for Identifying a Reliable Used Car Dealership
Posted Wednesday, May 24, 2023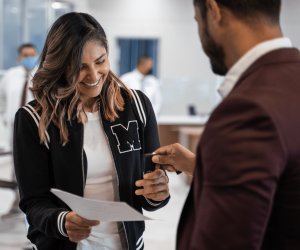 Buying a car is a significant investment, even if it's a used one. Not only is it important to find the right vehicle and model for your needs, but one of the biggest hurdles for used car buyers is trying to avoid purchasing a lemon. The best way to avoid that is by going to a reliable used car dealership.
Experienced used car dealerships not only offer a plethora of options, fantastic prices, and other value-added services, but they also provide you with the peace of mind you need when purchasing a used car, especially if you're going to get one for the first time. So, how do you spot one?
Online Reviews
One of the best ways to spot a reliable used car dealership where you live is by simply reading reviews online. These will be from previous customers who have already purchased a vehicle from the used car dealership and can actually review their service quality along with the quality of the vehicle. Unless a used car dealership has just opened its doors, there should be plenty of reviews online.
The idea is to gauge the reputation of the used car dealership by looking at online reviews left by customers over the past few years. Customers who are satisfied with their purchase decision are likely to leave positive reviews, while disgruntled customers are more likely to point out the faults in their purchase and the dealership. Either way, you are going to find the information you need about the reputation and reliability of the used car dealership by seeing how many positive and negative reviews they have online..
Warranty
You can't just believe anything a used car salesman says to you. That's where warranties come in. Used car dealerships are known for providing customers with vehicle options that have been thoroughly inspected and cleared of all faults. This is why reliable used car dealerships are more likely to stand behind the quality of the vehicles in their inventory and offer better warranties.
On the other hand, fly-by-night dealerships often offer no warranty for the vehicle, which could have many issues. For instance, shady used car dealerships tend to keep vehicles that have been in previous accidents or are in bad shape. These dealerships mask the faults of vehicles that have been deemed "unsuitable" or have been written off by insurance companies.
One of the many perks of purchasing a used vehicle is finding one that still has a partial balance on the original brand warranty. This is known as a factory warranty, which means that the vehicle will still be covered by the warranty once you drive it off the used car lot.
Vehicle History Report
Before you decide to purchase a vehicle, it is important to ask the used car dealership for a vehicle history report. Reliable dealerships have no qualms about providing you with a detailed report of all of the vehicles in their inventory. Asking for a vehicle history report is a crucial part of the purchasing process mainly because it provides you with all of the information about the vehicle's past. As in, whether the vehicle has been in an accident or has been damaged as the result of a hurricane or flood.
Some of the most trusted vehicle history reports that you can rely on are offered by AutoCheck and Carfax. That said, it is possible to find out information on a used vehicle from other non-paid sources as well, albeit the information they provide is going to be limited.
Services such as Carfax, however, provide users with complete and comprehensive information on the background of the vehicle. Since these reports are tied with the Vehicle Identification Number (VIN) of a vehicle, they cannot be duplicated or altered. The data also tends to be collected over the lifetime of the vehicle, which ensures that you get complete information on the car that you are about to purchase.
Some of the discrepancies that a vehicle history report can alert you about include past damage, engine repairs or repairs to other parts of the vehicle, odometer rollbacks, accidents (both minor and major), and possible recall information, which is not unheard of for manufacturers to recall certain vehicle models if they find a fault or if the vehicle fails to meet certain safety standards.
Inspect the Vehicle
While vehicle history reports such as those provided by Carfax and AutoCheck do offer valuable information on the history of the vehicle, they cannot tell you anything about the current condition of the vehicle (mechanical or otherwise). This is the reason why it is smart to take along someone who knows about cars. This may either be a mechanic or someone who can point out the faults or the possible defects in a vehicle that may come back to haunt you later on. Besides, getting a professional to inspect the vehicle at the used car dealership will ensure that you don't drive home in a lemon.
Large Inventories
Another way to determine whether a used car dealership is reliable or not is by looking at its vehicle inventory. If the used car dealership has grown its inventory over the past years, then it's a clear sign that they mean business. Some of the most reputable used car dealerships tend to have a plethora of used vehicle options on offer. Since they cater to every need, it is much easier to find a used car that is perfect for your needs. Whether you are looking for a used vehicle for your daily commute or a family vehicle for weekend getaways, you are sure to find one at a reliable used car dealership.
If you want to find out more interesting information about used car dealerships in your area and how you can choose the best options at a used car dealership, then visit Inside Car Guys.